Division of Overseas Chinese Students Affairs
About us
Introduction
The Division of Overseas Chinese Students Affairs aims to serve as a bridge for overseas Chinese students in their communications with others at the university. Strategic planning of affairs regarding overseas Chinese students Assistance in the studies and development of characters to overseas Chinese students so that they will have sound characters and professional expertise Assistance in overseas Chinese students' social events and activities so that they can develop leadership and face challenges.
Location
3rd Fl., Hui-Sun Auditorium
Staffs & Services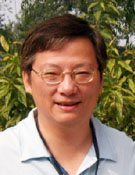 Wenrong Timothy Tsay, Ph.D.
Associate Professor
---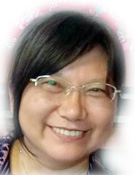 Hsu, Chiang-Mei
Officer
Duties
Health Insurance services
Accident, injury, and emergency services
Oversea Chinese Club services
Assistance for oversea Chinese various activities
Chinese New Year dinner when fall semester end
Collection of prospective alum's contact information and graduation DVD
Maintenance of personal information of the Division and website information
Management of work-study students
Notification of military service for oversea's Chinese
Supervision of Overseas Chinese Club's equipment
Assistance to those with maladjustment problems and accidents
Other pop-up assignments
Contact
TEL:+886-4-22840243 Ext 32
---
Huang, Hsiao-Yu
Clerk
Duties
Alien Residency Visas:
After the enrollment, the Division of Overseas Chinese Students Affairs will help students to apply for an ARC. This will legally permits the students to stay in Taiwan while studying at NCHU.
Entry/Exit Permits:
For those students who need to return to their country of origin, during winter break, summer break, and anytime during the school session, the Division of Overseas Chinese Students Affairs will apply for Entry/Exit Permits on behalf of the students.
Student Aid Applications:
The Division of Overseas Chinese Students Affairs, depending on the current policies from the Ministry of Education, will assist overseas Chinese students from low-income families, in applying for financial aid to ease their financial hardship. This is done after enrollment.
Scholarships for Overseas Chinese:
At the beginning of each academic year, the Division of Overseas Chinese Students Affairs will handle scholarship applications for overseas Chinese students.
Work-Study Programs for overseas Chinese students

In order for low-income overseas Chinese students to obtain a means to meet the needs of their daily expenses, the Division of Overseas Chinese Students Affairs will approve students for work-study programs basing on the basis of work-study quota provided by the Division fo Overseas Chinese Students Affairs Committee.
Students must apply through the Overseas Chinese and Foreign Student Affairs Office for off-campus work-study.
Contact